'#Hinduism is a very #tolerant #religion. It does not claim exclusivity of the true God only for itself.'- Source: #India Unveiled by Robert #Arnett (1996) #Author & #photographer of the #internationally acclaimed book that has won 3 national book #awards! #Vedanta #Aum #Travel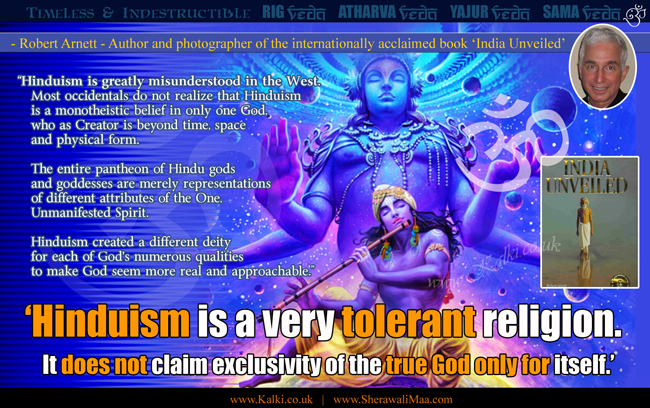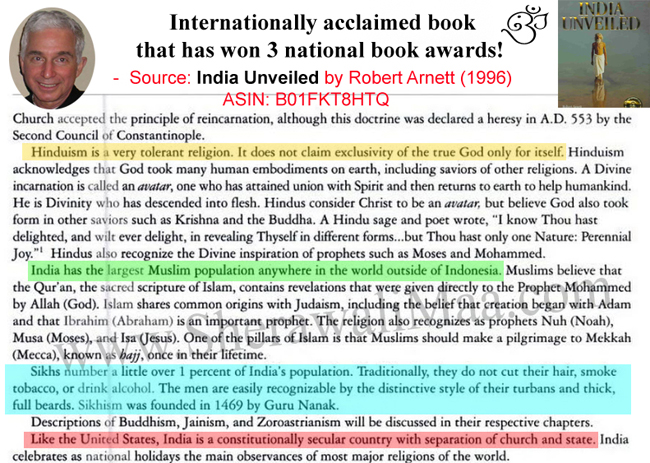 ASIN: B01FKT8HTQ | Robert Arnett, a native of Columbus, Georgia, has had an avid interest in India for over 35 years.
From 1988 to the present, he has made five trips to
India spending twenty months there studying art, culture,
and religion while living with Indian families.
Arnett has a Master's Degree in History from Indiana University.
Undergraduate studies were at Tulane University, University of Georgia, and the London School of Economics in England.
Robert Arnett is the author and photographer of the internationally
acclaimed book India Unveiled that has won 4 national book awards.
He is also the author of a children's book set in India, Finders Keepers?,
that has won 5 national book awards.|
www.SherawaliMaa.com